How I Collaborated With Brands as a Photographer for My Tesla Model Y
As creatives, more specifically as a photographer and filmmaker, we tend to get gigs all over the city. From big production to small, low-budget clients, our commute can be taxing, especially with increased gas prices.
Electric cars are surfacing, from trucks and sedans to SUVs; you'll pretty much see electric vehicles at every corner. This is why I purchased a Tesla Model Y; it's efficient and roomy for all the gears and equipment I own.
The color options Tesla provides are minimal. Since green is my favorite color, I had to figure out how I could acquire this color. I have two options: get the car professionally painted or have the vehicle wrapped. So this is when my creativity started to develop a concept. We have seen many sports cars getting covered in a specific color, and most of them have been eye catchy, so we decided to call them wrapped instead.
A while back, I stumbled upon this studio location called "Light Box Garage," which resembled a scene from Christopher Nolan's The Dark Knight. Where Bruce Wayne utilizes a secondary Batcave garage in the city, I gravitated to that location to do something creative with the Tesla Model Y.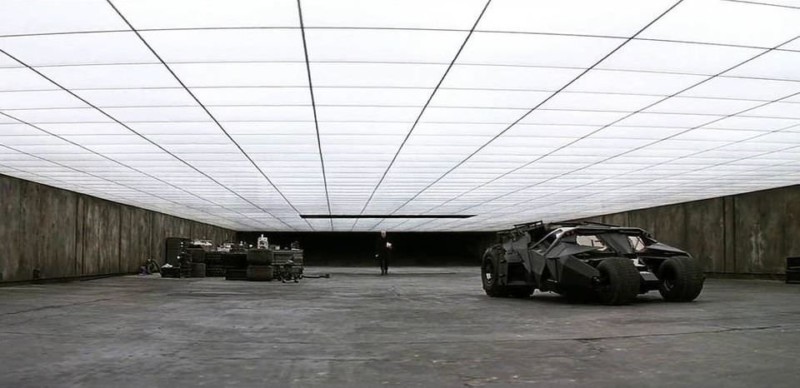 I created a concept idea to film the car getting wrapped inside that location and made a pitch deck for 3M Wrap. So I reached out to 3M with a simple email.
Hi,

I'm a film director based in Los Angeles and recently purchased a Tesla Model Y. I wanted to film myself wrapping the car at this incredible studio downtown. I was reaching out to offer a collaboration trade for materials in exchange for a cinematic video that we will create. You can use this video for your marketing purposes, and I feel that it will generate some traction for you. I can even cover a few topics you would like your viewers to know. Here are my links so you can check them out.
After a few days, I got a response that they were very interested. I chatted with my partner and decided to make the video pop. We needed a few more companies to collaborate with to beef up the Tesla and match the beautiful 3M wrappings that will be added.
We narrowed down some selections that could match the car's aesthetic and decided to reach out to other companies, such as 3D Mats, Temari, AZA Auto Wheels, and Zink wheels, to customize the car fully. After using the same email pitch, everyone got excited and decided to collaborate.
Then we got to work, booking the studio and contacted our good friends at RC1 Wraps to put their skills to the test. It took about two days to wrap the car, and right after, we decided to take it for a drive to get some beautiful B-Roll shots up Angeles Crest.
Our goal was to capture the Tesla transformed from its original order line to a beefed-up machine. From there, we drove to Angeles Crest and used the below-mentioned gear.
The Cinematic Video
The Photos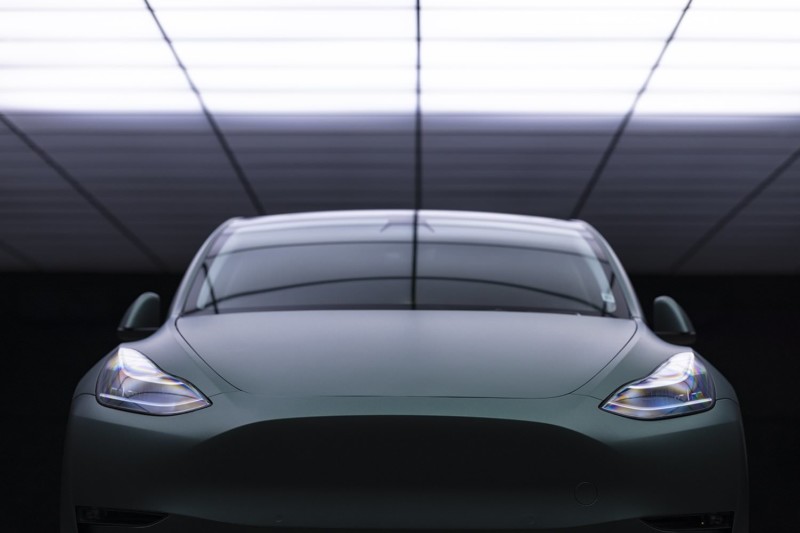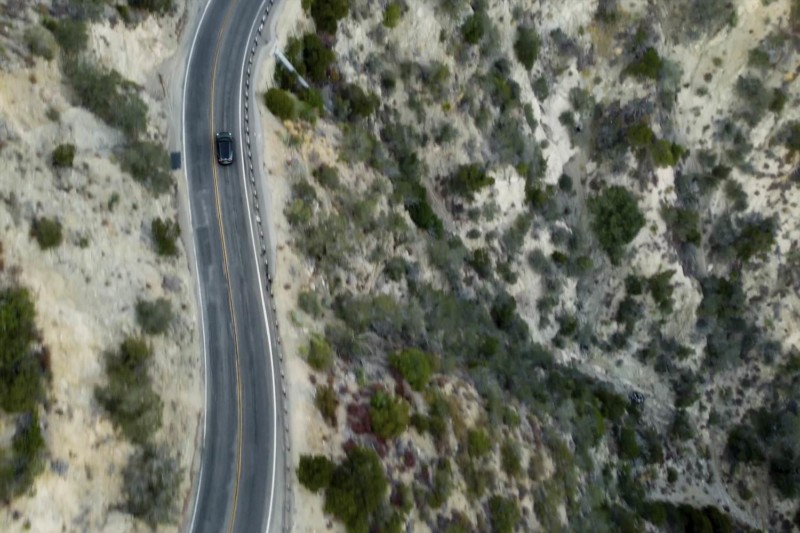 So the main takeaways from this story are from a creative point of view. It is to cultivate creativity. If you have an idea and a plan, don't hesitate to reach out to brands that align with your concept. This way, you can keep on growing in your craft and still manage to create partnerships along the way.
No matter how complex your ideas might be or how simple, you can accomplish anything if you have the right plan and help others along the way.
---
About the author: Isaac Alvarez is a commercial photographer, director, and artist based in Los Angeles, California. The opinions expressed in this article are solely those of the author. Isaac is well known for his dramatic portraits that resonate emotions while giving the viewer a powerful insight into the lives of his subjects. His work is a reflection of contemporary/cinematic. While his images are often on the edge of any situation, photographing the situation is not nearly as interesting as photographing the edges of human emotions. You can find more of his work on his website, Twitter, and Instagram. This article was also published here.