Daniel Craig's hilarious ballet for Belvedere Vodka commercial (video)
"50 and not smelling it" is what immediately comes to mind when watching the new Vodka Belvedere commercial/movie, as Daniel Craig is seen swaying his hips. Original and trendy, an ad like this has never been seen before.
The new ad shot by Taika Waititi is something subliminal. It's not classic advertising, but it's a real movie, even if it only lasts a few minutes. Daniel Craig is also extraordinary, with his sexy ballet it's quite a program.
The film/advertisement that you will have to see at least a couple of times before tasting all its facets, wants to show with this marketing uniqueness, the diversity of Vodka Belvedere, compared to the others. Certainly this ballet will remain very marked in the minds of the spectators, because in this version all style La La Land, the director has really outdone himself.
Big names behind this spot
This spot/film titled Finally, sees the cooperation of director Taika Waititi (the same as Thor and JoJo Rabbit who won him an Oscar) and actor Daniel Craig (James Bond) indulge in a hilarious ballet, made of sways, jumps and breathtaking leaps. no dancing. With those blue eyes piercing the screen, Craig dances between the notes of Rita Ora and rapper Giggs, showing off the steps choreographed for him by talented choreographer JaQuel Knight.
The advertising campaign was produced by the hitmakers Invisible Men, Bandits and Hungry Man and the shots shown in the suite of the luxurious Hôtel Cheval Blanc Paris are obviously branded by Juergen Teller with clean and sensual shots by Christine Centenera. In short, exceptional collaborators have ensured that this spot is a spearhead among the advertisements seen so far in recent years. The director had a lot of fun filming Finally, getting out of his habit and rendering a masterpiece that invites everyone to "Let's Dance!" throughout the show while enjoying Belvedere Vodka.
Spoiler alert: don't read if you haven't seen the video first
The extraordinary spot/film Finally, with Daniel Craig, the official muse of Vodka Belvedere, we see the former James Bond struggling with frenzied ballets and swaying, between a change of clothes and the other in different places, crossing beautiful Paris.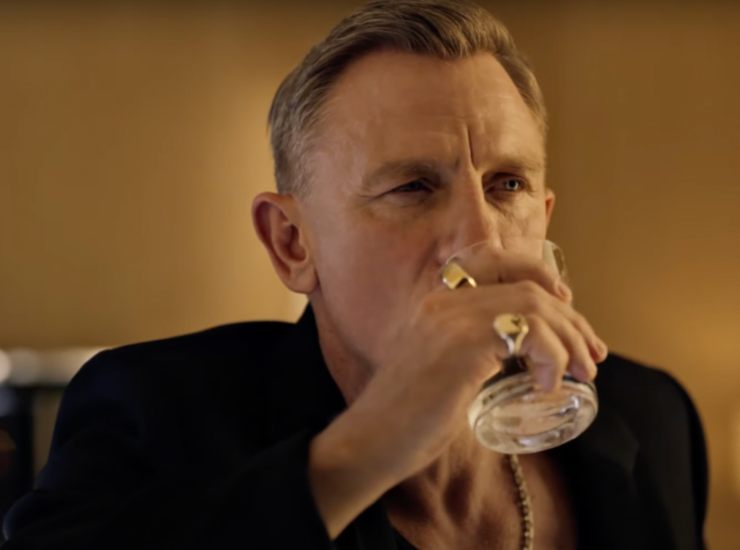 Daniel Craig spot Vodka Belvedere Solocine.it
From one leap to another, he will end up arriving at the luxurious Hôtel Cheval Blanc Paris and will have two surprises in store for you. Thus, we will only understand at the end that Finally is not a trailer for a new Craig film, but an advertisement in which the same screaming "finally" can enjoy a glass of ice cold vodka.
His mischievous look while sipping Vodka Belvedere will be abruptly smothered by director Taika Waititi, who interrupts him and yells at him to start all over again.
Continue reading